At Answer 1st, we've been leading the way in exemplary answering services for businesses since 1976! That's decades of call answering services nationwide!
Our commitment to impeccable customer service has pushed us to the cutting edge of the answering service and call center industry. With technology and highly skilled telecommunications professionals, we are able to provide top notch attention to each and every one of our clients.
When you choose Answer 1st, you choose experience. As a leader in the answering service and call center industry, we understand that communication needs are as unique as each of our clients. That is why we offer customized call processing solutions backed by our commitment to elite client service.
Steve Meeks, owner and CEO, founded Answer 1st in 1976 and built it into what it is today – a state of the art call center that provides top quality live call answering services to businesses nationwide.
Our vision is to keep our clients and their customers happy by offering exceptional customer service. We strive to offer the best possible customer experience to callers in the increasingly technology-focused world.
Our goal is to offer uninterrupted and quick access to callers, to save time and to offer a helping hand to companies for conducting business with ease.
Answer 1st offers exactly what a growing business needs! A cost-effective live call answering service and call center with friendly, energetic and personalized voices to manage your calls.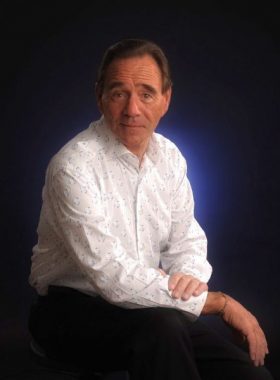 Shannon Gross — "We are coming to the end of another football season. I just wanted to send you guys a note to let you know how much we appreciate all you do. Your staff has been a pleasure to work with this season."
— Dallas Cowboys Merchandising
Kim Essary — "We would just like to say how pleased we are with your service. Everyone at Answer 1st is so courteous. We could not ask for a better service. Please extend our appreciation to everyone at Answer 1st."
— Nationwide Roofing & Construction
Rick & Jamie Gatto — "Our company has been using Answer 1st for 22 years. They handle our emergency and after-hours service calls with a well-trained, professional staff. Answer 1st is a valuable part of our business."
Anita Steck — "Using Answer 1st has improved our resident relationship. Your friendly operators always assure our residents their call is important. They are prompt and accurate when relaying messages to the staff."
Barbara Harper — "We have had the pleasure of working with Answer 1st for 10 years. This team operates with a spirit of excellence. They are always very courteous and professional. I highly recommend Answer 1st."
— Dallas Cowboys Football Club
Keith Morales — "For what it's worth... out of all the call centers I dealt with in the past yours was the only one that was able to meet my special needs. It is a pleasure working with your company. I love everyone's "can do" attitude."
— DRS S&TS Infrared Division