Never miss a customer using our professional U.S. based receptionists!
We keep you connected to your
most valuable asset - your customers!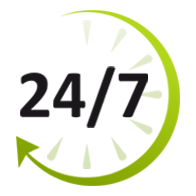 Always available
Be there for your customers anywhere, anytime with friendly, expert agents.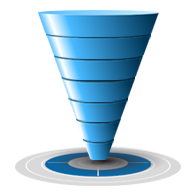 Capture leads
Capture every lead when potential clients call. Receive the lead immediately.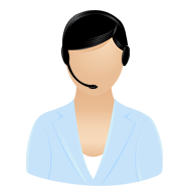 Get more business
Win more business and satisfied customer using real people - not automated voices.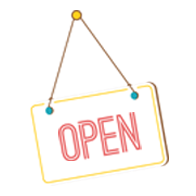 Always open
Work from home, your office, the golf course, or anywhere. Never closed for business.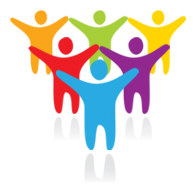 Personalized
We recognize your returning callers and create a personalized customer experience.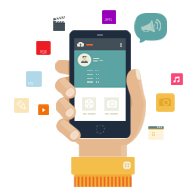 Manage your calls
We manage your calls while you are taking care of your business or enjoying your vacation.
We help you save money and grow your business!
In today's fast-paced business environment, a missed call equals a missed customer. Enter Answer 1st. Our experienced, professional bilingual agents answer your calls when you can't – keeping you connected to your customers 24/7/365.
At Answer 1st, we've been leading the way in exemplary answering services for businesses since 1976! That's decades of call answering services! And with our transparent answering service pricing, there's a reason we have the shining reputation we have!
A few of our happy clients...
Fast & Easy Set Up.
No Contracts.
Affordable Pricing.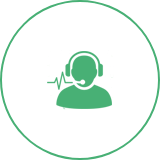 Live Answering Service
We answer your calls live with your company name, patch the caller directly to you or take a message. Our highly skilled agents are here to provide your customers with exceptional, round-the-clock service. Invest time on your business. We'll take care of the calls.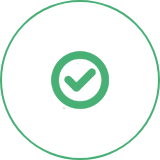 Emergency Dispatch
Whether your business provides a service such as plumbing, security, healthcare, property management, or any type of business, our knowledgeable and compassionate agents will gather information and dispatch urgent/emergency calls 24/7/365.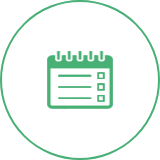 Appointment Scheduling
Calendar management and appointment setting are a critical aspect of any business. Your clients will benefit from an efficient system that allows them to quickly and easily schedule their appointment with one of our knowledgeable agents.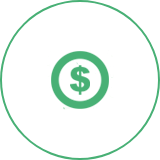 Order Taking
As much as you would like to rely purely on the Internet, some customers still prefer on placing orders over the phone. By utilizing our order taking services, you can meet the demand for live operator order processing without drastically increasing your costs, a solution that will produce higher customer satisfaction and ultimately improve your bottom line.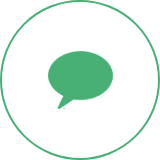 Customer Support
Rest assured that your customers will experience the highest quality service when they call in with customer support issues. With efficiency, our live agents can diagnose problems and put your callers at easy. By offering seamless support 24 hours a day, your customers will be treated with respect and will never be without the help they are seeking.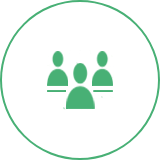 Lead Qualification
Qualifying leads can be one of the most cost-intensive and time consuming aspects of running a business. At Answer 1st, our technology and friendly trained representatives make this process a breeze and our prices are highly competitive. While chatting with your callers, we can determine when they're ready to talk to your sales team.
Shannon Gross — "We are coming to the end of another football season. I just wanted to send you guys a note to let you know how much we appreciate all you do. Your staff has been a pleasure to work with this season."
— Dallas Cowboys Merchandising
Kim Essary — "We would just like to say how pleased we are with your service. Everyone at Answer 1st is so courteous. We could not ask for a better service. Please extend our appreciation to everyone at Answer 1st."
— Nationwide Roofing & Construction
Rick & Jamie Gatto — "Our company has been using Answer 1st for 22 years. They handle our emergency and after-hours service calls with a well-trained, professional staff. Answer 1st is a valuable part of our business."
Anita Steck — "Using Answer 1st has improved our resident relationship. Your friendly operators always assure our residents their call is important. They are prompt and accurate when relaying messages to the staff."
Barbara Harper — "We have had the pleasure of working with Answer 1st for 10 years. This team operates with a spirit of excellence. They are always very courteous and professional. I highly recommend Answer 1st."
— Dallas Cowboys Football Club
Keith Morales — "For what it's worth... out of all the call centers I dealt with in the past yours was the only one that was able to meet my special needs. It is a pleasure working with your company. I love everyone's "can do" attitude."
— DRS S&TS Infrared Division
A no pressure, no obligation evaluation of our services.